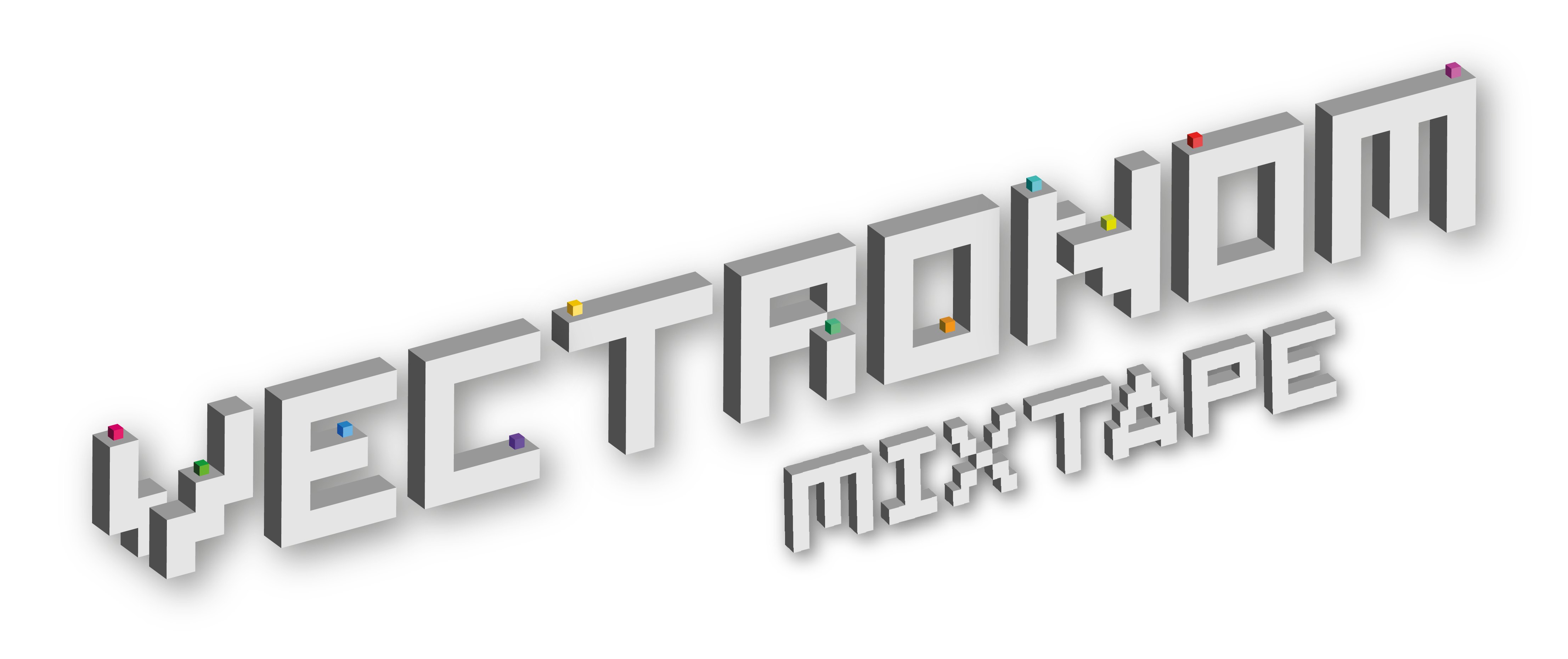 Download here:
What is Vectronom Mixtape?
During the development of Vectronom and our showcasing trips all over Europe, we had the chance to meet a lot of great musicians that were interested in collaborating with us in some way. That's why together with ARTE we decided to try this out: include music from external artists into a free demo, Vectronom Mixtape.
The challenging aspect of this comes from the very central role of music in Vectronom, where sound and level design are not only strongly connected, but they essentially merge into one thing.
Trying to integrate music that is not necessarily designed for the game, we pushed the skills of our level designers (Bálint Mark and György Droste) to their maximum.
The result was successful, and the incredible spirit of collaboration and friendship between Ludopium and the external artists made us all extremely happy and proud!

Vectronom Mixtape: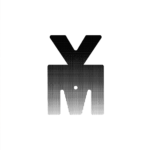 You Man
website | soundcloud | facebook | instagram | youtube
2019 marks the return of the duo You Man to the forefront of the electronic music scene. They're back with a new EP, called "Tutti Va Bene", on the English label Nein Records. You Man has also distinguished themselves with some great videos. Whether it's addictive image montages "Birdcage", "Everybody", clips with technological graphics "There Is A Land", television "Indian Summer" or a short scripted film "When We Fall", directed by Quentin Tavernier, Tepat Huleux (an interactive designer) and Giac Di Falco (a trained psychologist / hypnotherapist) unveil in these videos their pop, television and computer culture, their geeky spirit and their metaphysical reflections in a powerful graphic world. The duo has developed many elements on stage with their animated shows and their infectious energy .The group has already performed a hundred concerts in Europe (England, Germany, Austria, Belgium) and several great festivals in France (We Love Green, Calvi On The Rocks, Solidays), proving that they are also comfortable in clubs, theatres and festivals. Signed by the publisher BMG Publishing last year, You Man attacks 2019 with a new EP, called "Tutti Va Bene", on the English label Nein Records (owned by Tronik Youth). This EP unveils three titles with captivating synth loops "Tranquilo", deviating melodies "Tutti va Bene" and a bass that bounces infinitely "Abandonare". These three tracks are carried by progressive rhythms with fleeting voices or samples in Italian. And sometimes just catchy slogans. These tracks have been tested live and will be followed by a second album from You Man, which is planned for next year.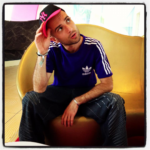 Tristano Pala
website
My name is Tristano aka 3, living in Berlin, born in Kasteddu, Since the day I'm born I've been funking around. I'm a producer, musician & singer preoccupied and dedicated to the preservation of motion of hips. Check out my last band sound: thehoocrew.com
NuSonix
soundcloud | bandcamp | twitter
NuSonix is an up and coming DJ & producer based in Cologne. Years ago he fell in love with Drum & Bass music and has been practicing his own productions ever since. He sets no limits and explores all the different styles of bass music. After his "Can not Be Defeated" remix of the jump-up veteran MQ followed his first own single 420 / Hunter on the Cologne label: Storno Beatz Recordings. In addition, NuSonix is represented by the Russian label Kos.Mos.Music on the Supernova LP Vol.1 with second tracks. In his music deep rumbling basses and atmospheric pads are key.
He is also known as the host of "12Zoll" – a German Drum & Bass radio show. His fine selected DJ Mixes also appear frequently in WDR/Cosmo "Selektor".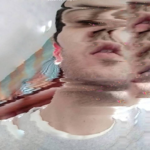 L O S C I
facebook | bandcamp
L O S C I (ləʊˈsaɪ) is an electronic music project that mixes sounds from a lot of dancefloor oriented genres in order to create new sonic experiences.
Echolox
website | bandcamp | twitter | spotify
With his alternative blend of Pop and Electro, Echolox fills a gap in his polycentric home, Germany's Ruhrarea.
Matt Duncan captures disillusion and cynicism in an electronic, hyper-connected era. Yet shimmers of hope and love keep you from falling to the floor and assuming the fetal position in a push and shove of energetic melancholia. It's hardly categorizable, but somehow you know exactly where it is.
His five-track EPs are accompanied by collections of instrumental and fully improvised Electronica, which are constantly expanded with new material that has gained popularity among drawing and painting artists on YouTube.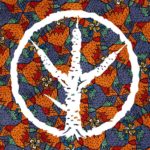 Bohemian Betyars
website | facebook
From the Baltic Sea to the Atlantic Ocean, in the last couple of years this real power boost band made the audience dance about a thousand times. Be it on the street, at a club or a festival, the catchy tunes of Bohemian Betyars will yank you out of the mundane weekdays and throw you into the deep waters of delirium, just as it was planned to happen.
Formed in 2009, Bohemian Betyars is a fiddler band with a purpose to spread the feeling of bitter revelry (an oh so Hungarian specialty) the farthest possible. Self-described as speed-folk freak-punk, their music has evolved into a new, exciting mixture – including rocking punk bouncing ska, swooping psychedelia, melodic themes all spiced up with Hungarian, Balkanic and Gipsy elements.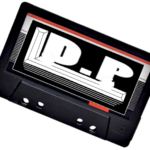 L.d.P
soundcloud | facebook | instagram
L.d.P. is a Hip Hop beat producer and DJ from Berlin, Germany.