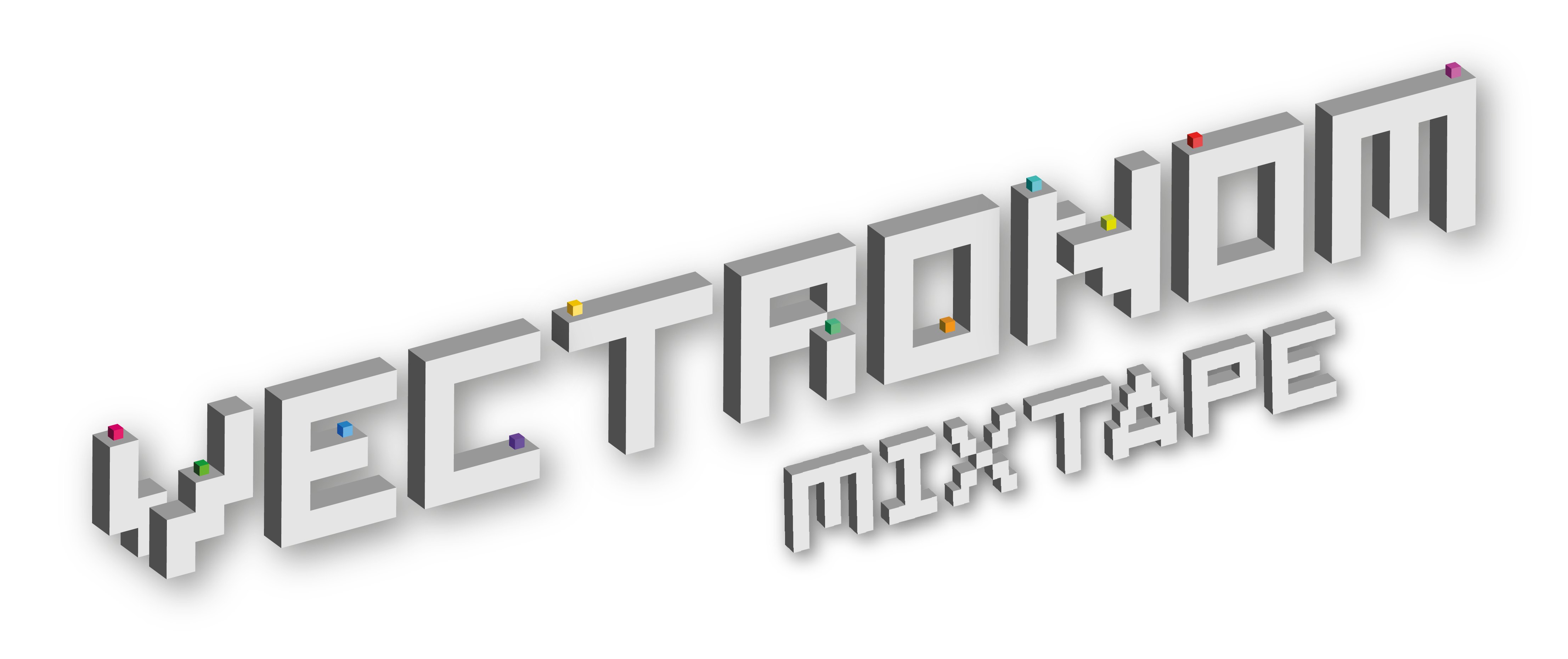 Jetzt herunterladen:
Was ist Vectronom Mixtape?
Während der Entwicklung von Vectronom und unseren Präsentationen überall in Europa sind wir vielen tollen Musikern begegnet, die an einer gemeinsamen Zusammenarbeit interessiert waren. Darum haben wir mit ARTE beschlossen, etwas daraus zu machen: die Musik von außenstehenden Musikern in die Gratisversion von ARTE zu integrieren, in einem Vectronom Mixtape.
Das ist eine Herausforderung, da die Musik in Vectronom ein zentrale Rolle spielt. Ton und Levels sind nicht nur stark verbunden, sondern fusionieren regelrecht.
Um dieser Aufgabe gerecht zu werden, haben unsere Leveldesigner (Bálint and György) ihr Maximum gegeben.
Am Ende hat es alles gut geklappt und wir sind sehr stolz auf die Zusammenarbeit und die Freundschaften, die daraus entstanden sind!
Vectronom Mixtape vol.1 :
Echolox
website | bandcamp | twitter | spotify
With his alternative blend of Pop and Electro, Echolox fills a gap in his polycentric home, Germany's Ruhrarea.
Matt Duncan captures disillusion and cynicism in an electronic, hyper-connected era. Yet shimmers of hope and love keep you from falling to the floor and assuming the fetal position in a push and shove of energetic melancholia. It's hardly categorizable, but somehow you know exactly where it is.
His five-track EPs are accompanied by collections of instrumental and fully improvised Electronica, which are constantly expanded with new material that has gained popularity among drawing and painting artists on YouTube.
NuSonix
soundcloud | bandcamp | twitter
NuSonix is an up and coming DJ & producer based in Cologne. Years ago he fell in love with Drum & Bass music and has been practicing his own productions ever since. He sets no limits and explores all the different styles of bass music. After his "Can not Be Defeated" remix of the jump-up veteran MQ followed his first own single 420 / Hunter on the Cologne label: Storno Beatz Recordings. In addition, NuSonix is represented by the Russian label Kos.Mos.Music on the Supernova LP Vol.1 with second tracks. In his music deep rumbling basses and atmospheric pads are key.
He is also known as the host of "12Zoll" – a German Drum & Bass radio show. His fine selected DJ Mixes also appear frequently in WDR/Cosmo "Selektor".
L.d.P
soundcloud | facebook | instagram
L.d.P. is a Hip Hop beat producer and DJ from Berlin, Germany.