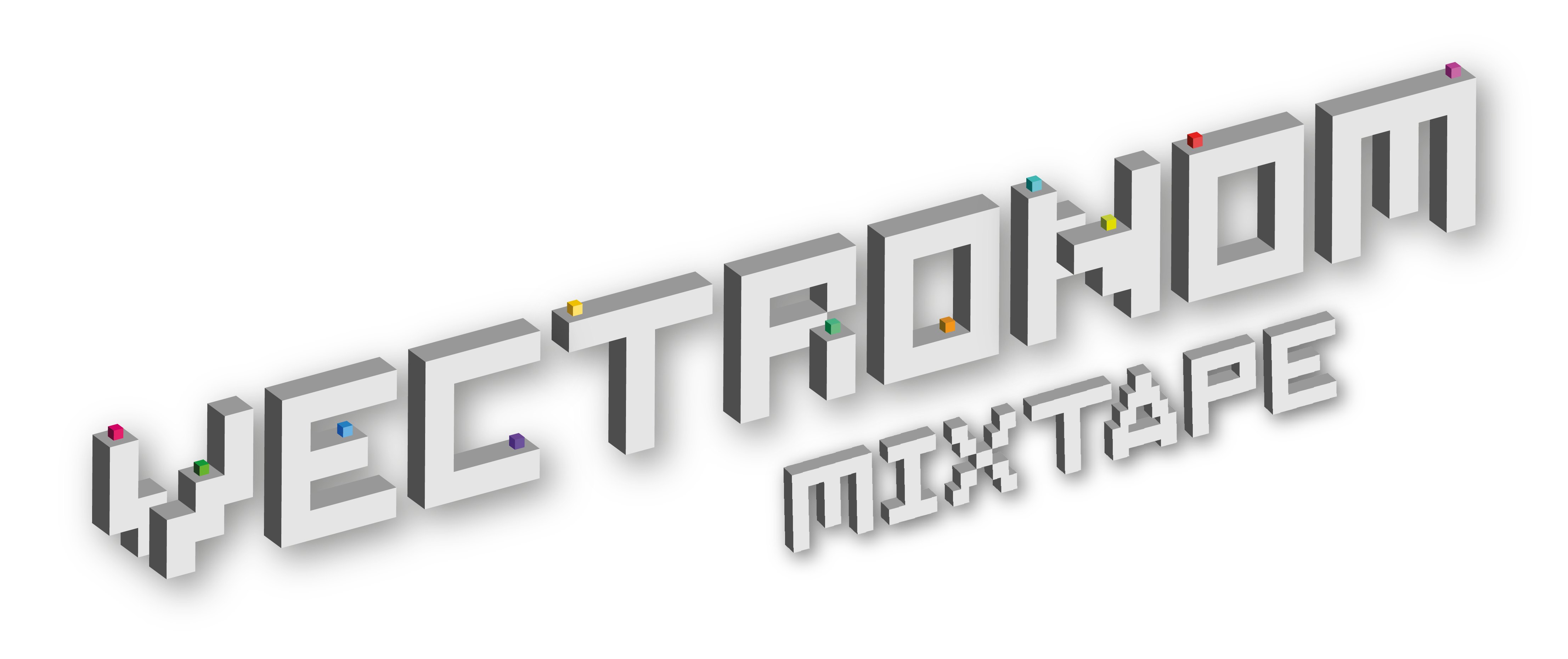 Download here:
What is Vectronom Mixtape?
During the development of Vectronom and our showcasing trips all over Europe, we had the chance to meet a lot of great musicians that were interested in collaborating with us in some way. That's why together with ARTE we decided to try this out: include music from external artists into a free demo, Vectronom Mixtape.
The challenging aspect of this comes from the very central role of music in Vectronom, where sound and level design are not only strongly connected, but they essentially merge into one thing.
Trying to integrate music that is not necessarily designed for the game, we pushed the skills of our level designers (Bálint Mark and György Droste) to their maximum.
The result was successful, and the incredible spirit of collaboration and friendship between Ludopium and the external artists made us all extremely happy and proud!

Vectronom Mixtape vol.1 :
Echolox
website | bandcamp | twitter | spotify
With his alternative blend of Pop and Electro, Echolox fills a gap in his polycentric home, Germany's Ruhrarea.
Matt Duncan captures disillusion and cynicism in an electronic, hyper-connected era. Yet shimmers of hope and love keep you from falling to the floor and assuming the fetal position in a push and shove of energetic melancholia. It's hardly categorizable, but somehow you know exactly where it is.
His five-track EPs are accompanied by collections of instrumental and fully improvised Electronica, which are constantly expanded with new material that has gained popularity among drawing and painting artists on YouTube.
NuSonix
soundcloud | bandcamp | twitter
NuSonix is an up and coming DJ & producer based in Cologne. Years ago he fell in love with Drum & Bass music and has been practicing his own productions ever since. He sets no limits and explores all the different styles of bass music. After his "Can not Be Defeated" remix of the jump-up veteran MQ followed his first own single 420 / Hunter on the Cologne label: Storno Beatz Recordings. In addition, NuSonix is represented by the Russian label Kos.Mos.Music on the Supernova LP Vol.1 with second tracks. In his music deep rumbling basses and atmospheric pads are key.
He is also known as the host of "12Zoll" – a German Drum & Bass radio show. His fine selected DJ Mixes also appear frequently in WDR/Cosmo "Selektor".
L.d.P
soundcloud | facebook | instagram
L.d.P. is a Hip Hop beat producer and DJ from Berlin, Germany.