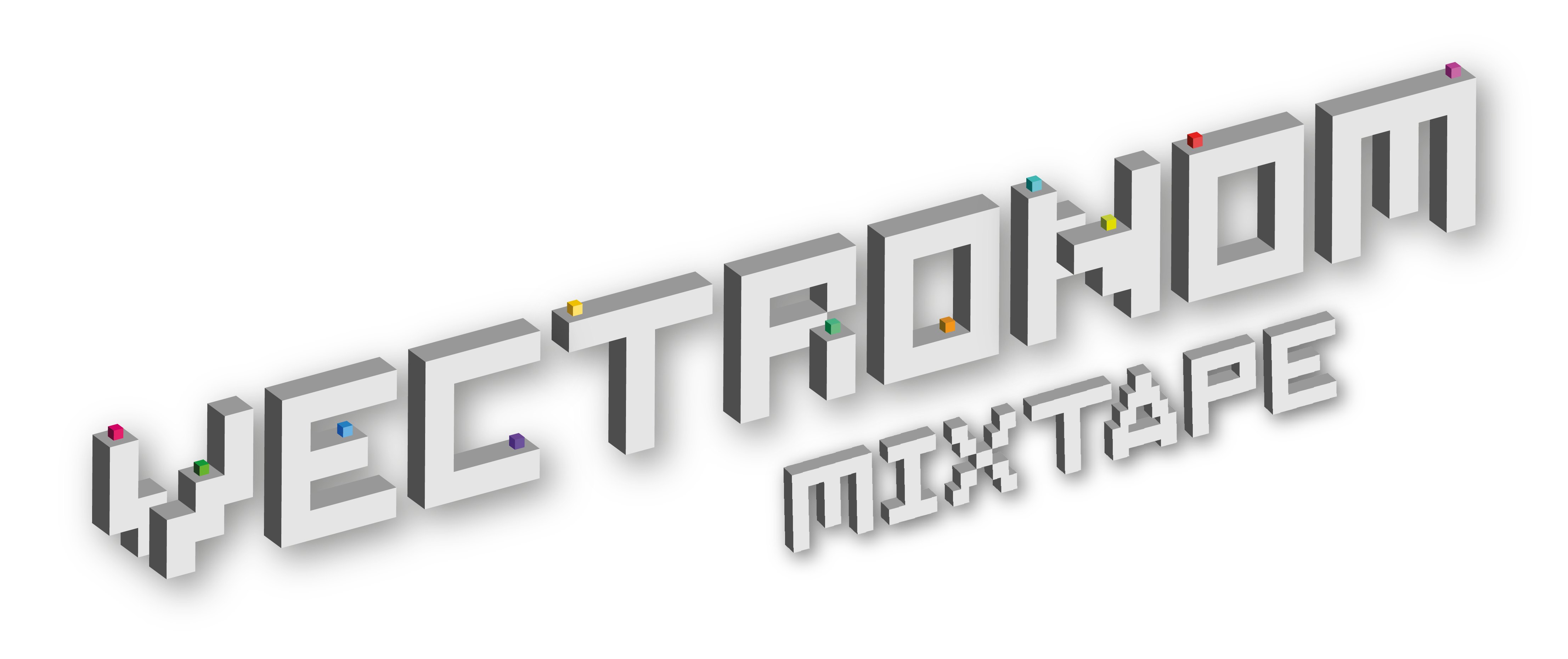 Télécharger:
C'est quoi Vectronom Mixtape?
Pendant le développement de Vectronom et lors de nos différentes présences sur les festivals européens de jeux vidéo, nous avons rencontré beaucoup de musiciens incroyables qui étaient intéressés par une forme de collaboration. Pour cette raison, nous avons décidé avec ARTE d'inviter des artistes extérieurs dans cette version gratuite et de créer une "Mixtape Vectronom".
C'était un vrai défi car la musique joue un rôle central dans Vectronom : le son et les niveaux ne sont pas seulement connectés mais ils forment un tout. Intégrer des musiques qui n'étaient pas conçues pour le jeu a poussé les compétences de nos level designers (Bálint et György) à leur maximum.
Le résultat a été un franc succès et l'incroyable esprit de collaboration et d'amitié entre Ludopium et ces invités de marque nous rend extrêmement fier!
Vectronom Mixtape vol.1 :
Echolox
website | bandcamp | twitter | spotify
With his alternative blend of Pop and Electro, Echolox fills a gap in his polycentric home, Germany's Ruhrarea.
Matt Duncan captures disillusion and cynicism in an electronic, hyper-connected era. Yet shimmers of hope and love keep you from falling to the floor and assuming the fetal position in a push and shove of energetic melancholia. It's hardly categorizable, but somehow you know exactly where it is.
His five-track EPs are accompanied by collections of instrumental and fully improvised Electronica, which are constantly expanded with new material that has gained popularity among drawing and painting artists on YouTube.
NuSonix
soundcloud | bandcamp | twitter
NuSonix is an up and coming DJ & producer based in Cologne. Years ago he fell in love with Drum & Bass music and has been practicing his own productions ever since. He sets no limits and explores all the different styles of bass music. After his "Can not Be Defeated" remix of the jump-up veteran MQ followed his first own single 420 / Hunter on the Cologne label: Storno Beatz Recordings. In addition, NuSonix is represented by the Russian label Kos.Mos.Music on the Supernova LP Vol.1 with second tracks. In his music deep rumbling basses and atmospheric pads are key.
He is also known as the host of "12Zoll" – a German Drum & Bass radio show. His fine selected DJ Mixes also appear frequently in WDR/Cosmo "Selektor".
L.d.P
soundcloud | facebook | instagram
L.d.P. is a Hip Hop beat producer and DJ from Berlin, Germany.